The safest place for your company data
In an increasingly complex world, you need more and more security.
We designed and built the two GTS data centers, in Bucharest and Cluj-Napoca, as fortresses dedicated to defending the most sensitive parts of your business: the IT infrastructure. We use state-of-the-art equipment and technology from manufacturers dedicated to the niche they operate in, which allow us to ensure 100% operational availability.
Our data centers were built according to the Uptime Institute Tier3, TIA 942 standards and have ISO 27001 certification, class II ONJN license and authorization for electronic archiving operations. They also comply with the PCI DSS standard.
Get all the technical details by downloading the brochure from the link below. Then, take a few "steps" through our data centers: we are inviting you to virtual tours in Bucharest and Cluj-Napoca!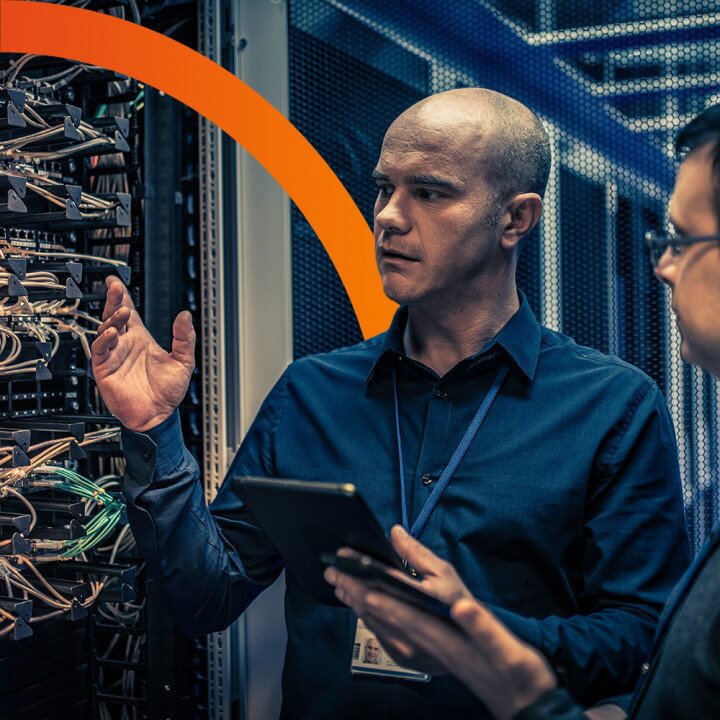 You can rely on GTS data centers!
GTS data centers are located in permanently human security guarded premises, with access control (biometric included) and CCTV systems.
The power supply and the cooling of the hosted equipment are carried out through infrastructures designed for high loads and permanent availability (fully redundant N+1 system: UPS and Diesel generators, plus high precision air conditioning units).
Advanced fire protection is provided by modern and efficient detection and inert gas extinguishing systems. The temperature and humidity inside are being controlled and guaranteed according to the existing standards in our field.
Our teams of engineers specialized in Data Center and Cloud provide you with 24/7 complete and proactive support.
Furthermore, the two data centers are located at more than 300 km away from each other, on different tectonic plates. This fact is meant to assure you that, whatever happens, you can rely on the GTS data centers!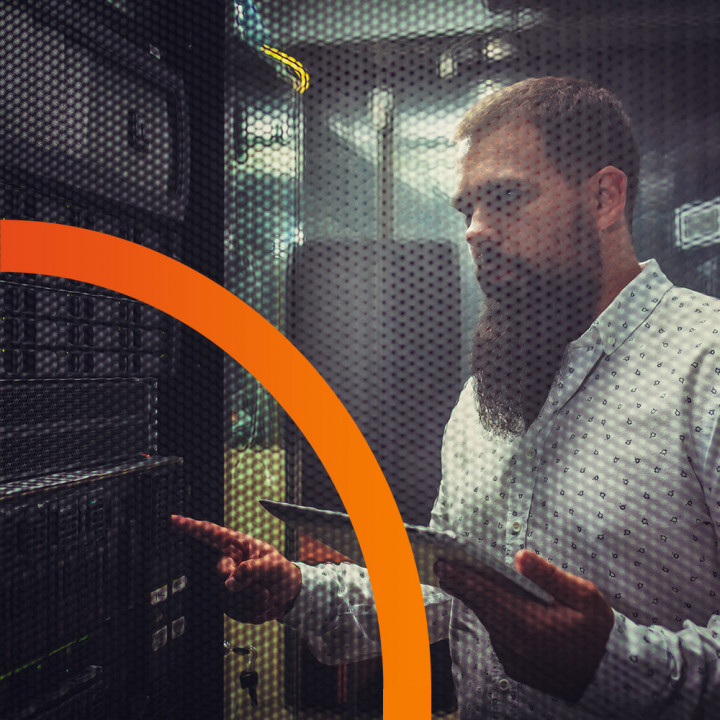 Secure connections
Our network is designed to work even in cases when one or more routes are affected. If necessary, the data transport towards the two centers is automatically routed on alternative routes, so that the services remain functional and so that we can offer 99.9% redundancy.

GTS Data Centers

GTS POPs
Bucharest
GTS Data Center
The Bucharest GTS data center is made out of three independent data centers, with redundant N+1 technology, a maximum installed power of 2MW and a colocation capacity of 240 racks.
The Bucharest GTS data center is located inside the Electromagnetica Business Park (Calea Rahovei, no. 266 - 268), one of the largest office building complexes in the center of the Capital.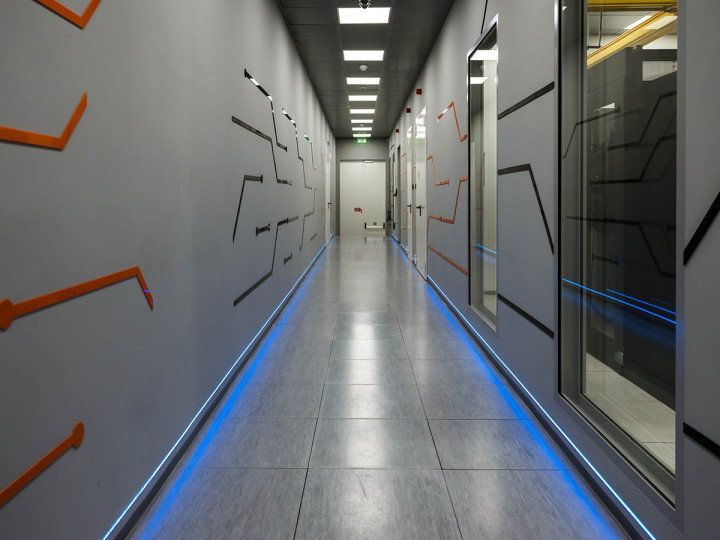 Cluj-Napoca
GTS Data Center
The Cluj-Napoca GTS data center is a data center using redundant N+1 technologies, with a maximum installed power of 500kW and a current colocation capacity of 60 racks, with immediate expansion potential.
The Cluj-Napoca GTS data center is located inside Liberty Technology Park (20 Gării Street), one of the most modern technology parks in Romania.