Business continuity is essential for any company. Securing the data stored in applications and databases also plays an important role in the smooth running of the activity. From high-volume data management systems, to online applications or services, the role of backup solutions is to provide high protection for data that could be quickly recovered and restored in a secure environment, following a cyberattack or accidental data loss.
The increasing digitalization and adoption by companies of various types of technologies has also marked a significant increase in security breaches. Their effects can be limited by implementing appropriate prevention measures, such as making backups. Thus, European companies achieve a market share of more than 20% for data backup and restoration solutions used by organizations, which mainly come from areas such as healthcare, financial-banking services and IT.
"In a predominantly digitalized work environment, companies are exposed to technological vulnerabilities that could affect their activity. Therefore, it is important for them to be able to count on reliable technical solutions that ensure business continuity in the event of unforeseen situations. The increasingly active concern of our clients for data protection has motivated us to develop high-performance backup solutions, in order to ensure good business development, regardless of the technical problems they face", declares Răzvan Stoica, General Manager of GTS Telecom.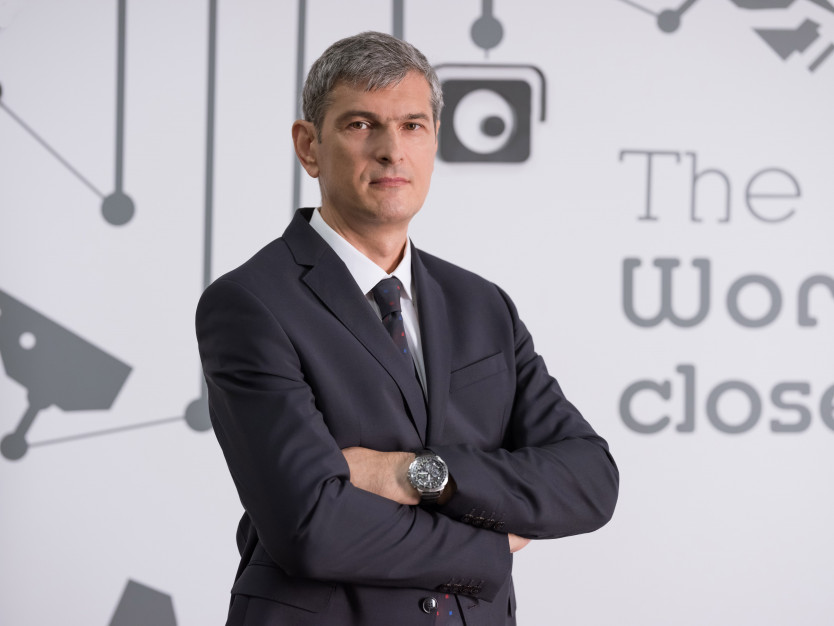 Copy data storage in an environment separate from production provides consistent protection against loss or corruption, and restoring them from a recent previous time allows the organization to recover quickly and completely safely from an unforeseen event. We are talking here about data loss due either to hardware or software problems, resulting in data corruption, or to a human-initiated event, such as malicious attacks (virus or ransomwar), or accidental deletion of data. In addition, performing backups with a certain frequency helps reduce essential data that may be lost between backups.
Backup solutions allow the restoration of systems, infrastructures and critical data, as well as the resumption of activity following natural disasters, security breaches, or human errors. They can accommodate the copying of data to physical or virtual servers, regardless of the virtualization technology used.
With an extensive telecommunications infrastructure, two professional data centers and two independent Cloud platforms, GTS Telecom provides a wide range of backup and restoring solutions that facilitate data recovery in any situation.
The Data Backup solution offered by GTS Telecom has an easy-to-use interface that allows you to backup, archive and restore data for any type of operating system, database or application. The service is Ahsay technology-based and provides data backup and restoring in a fast and reliable way, thus securing all data stored in the company's applications and databases, located in one of GTS Telecom's professional data centers or at the company's location.
The benefits of this solution include securing data and maximizing service availability by an industry-award-winning backup system, creating and running company backup policies within
minutes, establishing a predictable cost structure for data management, and comprehensive support through the GTS Network Operations Center (NOC).
The Backup Server service offered by GTS is Veritas technology-based and aims at backing up and restoring physical or virtual machines. Integrated with the Cloud platforms from the two professional data centers of GTS Telecom in Bucharest and Cluj-Napoca, it allows the development of a business continuity plan, helps the daily preservation of critical data and applications, and also ensures the security and long-term archiving of data, in accordance with the regulations in force.
GTS Telecom provides a full range of security services including Firewall as Service (FWaaS), Backup as a Service, Backup as a Service Server, Anti DDoS protection, Managed Network Security, anti-malware products and integrated security solutions (video surveillance, access control, burglary and fire detection and alarm).
With an activity of over 26 years on the Romanian market, GTS Telecom is one of the main IT&C service providers in Romania, with state-of-the-art technologies. The company has an extensive portfolio of national and international services, such as Cloud, co-location, backup and Disaster-Recovery in its own data centers in Bucharest and Cluj, data services, voice, internet access and anti-DDoS, and manages an extensive Ethernet and MPLS network, based on a solid fiber optic infrastructure. As of 2014, GTS Telecom has been acquired by Deutsche Telekom, as part of the GTS Central Europe Group, the company continuing to operate independently in Romania.
For more information, please visit: www.gts.ro