Storage and resources to increase your business
You are searching for cloud solutions that really keep up with the development of your company. We know that, and that is why we have created the GTS Cloud services.
"Our relation with GTS dates back to 2003, period in which the communication solutions provided by them were adjusted and adapted in order to meet our needs as quickly and efficiently as possible. Being serious, prompt and professional, the GTS team managed to develop a complete package of integrated IT&C services, customized to our business requirements, thus simplifying our entire communication process with employees and car distributors throughout the country".

ADVANCED PROTECTION FOR THE DATA AND INFRASTRUCTURE
The security of data and data access are essential for the evolution and even existence of your business. The GTS cyber security services are covering all items exposed and all types of risks
"It is important for us to use the most cutting-edge technologies in order to honor the promises made to our patients. The technological advance in the infrastructure field provides the connectivity a top national medical network needs.
We have a long-term partnership with GTS Telecom, of more than 10 years, during which time they have always met our expectations, acted professionally and addressed our various needs (expansion, capacity, quality) with innovative and fast solutions. We have a common goal and that is to offer the best quality services to our customers".

"The technical expertise and professionalism shown by the GTS Telecom experts, together with the quality of the provided services, constitute the basis of a long-term collaboration. We are happy to recommend the GTS services to all of those who are in search of high-quality solutions, but also of a reliable partner".

WHAT IS THE PROPER JOB FOR YOU?
We are working in a complex world, for customers that have new opportunities and issues daily. Coming to GTS means engaging in a process of continuous learning. If you also like this idea, access the job that suits you and let's start working!
GTS KNOW-HOW
Do you want to read or download materials about our services or our fields of expertise? Here you can find leaflets, presentations and other information materials.
GTS DATA CENTERS
Our data centers are the safest place for your company's data!
They are located on two different tectonic plates. The design and building are modern and robust. Compliance with the international standards in the field ensured. The advanced systems of guard, fire protection and power supply.
Everything is figured for the security your business needs in this increasingly complex world.

GTS Data Centers

GTS POPs
CERTIFICATIONS
The quality of our services arises from how we think and work day after day. The consistency of our principles and actions is proven by our certifications.
ISO 27001 certification – the information security management system
Our operational processes are based on the Information Security Management System in accordance with ISO 27001 requirements, that is yearly audited and certified by DNV-GL. The GTS Telecom policy in the field of security is shown here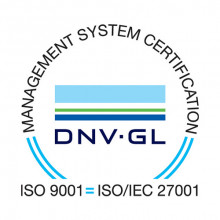 ISO 9001 certification - Quality management system
Everything we do focuses on our customers' requirements and expectations. Our quality management system is certified in accordance with ISO 9001 that is yearly audited and certified by DNV-GL. The GTS Telecom policy in the field of quality, environment, occupational health and safety is shown here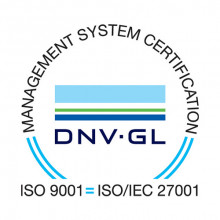 Authorization for electronic archiving
We have an Authorization for conducting electronic archiving operations, that was granted through the Order of the Minister of Communications and Information Society. The authorization issued by MCSI (Ministry of Communication and Information Society) certifies the fulfillment by the GTS Telecom Bucharest and Cluj-Napoca data centers of the specific requirements for electronic archiving, at the highest level, in accordance with the specific legislation. You can find more information here
ONJN (Romanian National Gambling Office) license, class II, for the management activity and hosting facilities on a gambling platform
GTS Telecom holds the License for the management activity and hosting facilities on a gambling platform, that was granted for a period of 10 years through the Decision of the Romanian National Gambling Office no. 882, from 19.05.2016. This certifies the quality of the services of our Data Centers and gives us the legal right to host in secure conditions the equipment and data of traditional and online gambling organizers in the data centers of Bucharest and Cluj-Napoca. You can find the list of licensed companies on the website of the Romanian National Gambling Office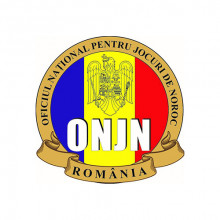 ISO 45001 Certification
The management system of occupational health and safety. We are permanently focusing on caring for our employees and collaborators through a Management System of occupational health and safety ISO 45001 certified by Certind.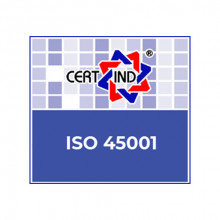 ISO 14001 Certification – Environmental management system
As a company we are preoccupied to reduce the impact on the environment with the help of an Environmental management system ISO 14001 certified by Certind.